*This post may contain affiliate links. Read my disclaimer for more information.
Tax season is upon us and you either love it or hate it; there's no in-between. You're either anticipating a tax refund or organized and ready to put tax season behind you.
From gathering W-2 forms, mortgage interest statements, childcare records and everything else you may need, there's no shortage of a paper trail. No wonder so many people dread tax time and put off filing until Tax Day on April 15, which just so happens to also be the deadline to file.
The only good thing about tax time is getting a tax refund.
Tax refunds are a lifesaver for many Americans; however, it may take weeks before the money lands in your account for you to use.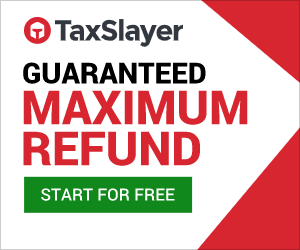 You are excited about getting a tax refund this year. This is the breakthrough you need to finally get ahead on your bills and get your finances in order.
In the meantime, you have no clue how you're going to cover your monthly expenses until it arrives. You don't want to add any more to your credit card, so you consider getting a refund anticipation loan so that you can get ahead immediately.
But, is this the best option for you?
Below I'll explain exactly what tax refund anticipation loans are, the hidden dangers behind getting one, and what you can do instead.
Related: 5 Smart Ways to Spend Your Tax Refund Wisely
What is a Refund Anticipation Loan?
Tax refund anticipation loans are a short-term loan that you receive from a tax preparation service immediately once your tax returns are filed instead of waiting for your tax return to hit your bank account.
You'll walk in, get your tax returns filed by a professional, and walk out with the money that you need on a prepaid card, deposited right into your account, or in the form of a check.
When your actual tax return is accepted by IRS, the check will be sent directly to the tax preparer who gave you the loan and you don't have to worry about paying the loan back.
It seems cool and legit, right?
Wrong. Any time you see something that seems too good to be true, it usually is.
Not only is this not your actual tax return, but it's also a loan. These types of loans are big business because they come with a hidden agenda and will cost you a lot of money.
Hidden Dangers Behind Getting Tax Refund Anticipation Loans
Tax season is big business for a lot of tax preparation services. They make a lot of money from tax return anticipation loans, which are secured by the amount of your anticipated tax return.
Most of these tax return anticipation loans have:
High-interest rates
Hidden fees
Filing fees
Check cashing fees
Preparation fees
All these fees will be deducted from your tax return.
Thanks to refund anticipation loan regulations that were passed over the last few years, many companies no longer offer them. But some still do, and they tend to hurt low-income families the most.
Related: How to Budget for Beginners
They've done the research and understand the needs that a lot of us have: no emergency fund, behind on bills, and a ton of debt. They use words like "Cash Advance," "Zero Percent APY," and "No Credit Check" to reel you in, often downplaying the amount of money that they will cost you.

Since the loans are secured by your anticipated tax return, if the IRS comes back and says that you'll receive less, you will have borrowed more than you can afford and will be held responsible to pay the difference back to the tax preparer that issued the loan to you.
Is receiving your money today worth the risk?
Not at all.
How to Speed Up Your Return Instead of Getting a Loan
Instead of considering a refund anticipation loan, consider the alternatives below to help you speed up the process of receiving your tax return.
Get Organized Now
The time to get all your paperwork together is now. That way when you sit down to file your tax returns, you'll have all the information needed within reach. The last thing you want to do is to forget something or cause an error, which will delay your tax refund.
File Your Taxes Early
Did you know that you can file your taxes as early as Jan. 1st? It's estimated that the IRS won't start accepting returns until after the 15th, but having your taxes filed early puts yours at the head of the line. You can use a tax preparation site such as TaxSlayer, H&R Block, or Tax Act or use a reputable tax professional. This also prevents tax refund theft and a criminal filing on your behalf.
File Electronically
Forgo filing a paper return, which can take up to six weeks for processing, and file electronically instead. With e-filing, you can have your refund within 21 days. Most states even offer free e-filing for state returns.
Use Direct Deposit
You can speed up your refund even more by opting to receive it via direct deposit. Your money will be deposited right into your account. If you opt for a check, you're doing yourself a disservice and adding the extra time it'll take to get your refund. With direct deposit, you'll also have the option to spread the funds across up to three accounts automatically.
Related: Sofi Money: Should I open an account?
Don't Forget About the Delay for EITC and ACTC
If you are filing with the Earned Income Tax Credit or Additional Child Tax Credit, the IRS will automatically hold your tax return until mid-February to be processed. Therefore, the earliest you may receive your tax refund is late February or early March.
Bottom Line
Say no to tax refund anticipation loans.
While they seem to be a practical option to help you get ahead during the tax season, they do more harm than good. Consider filing your taxes early and electronically instead to receive your tax refund faster and at no extra cost to you. The amount that you'll save could help you pay off a debt or build your savings.
Related: 5 Smart Ways to Spend Your Tax Refund Wisely

Have you ever taken out tax refund anticipation loans?