*This post may contain affiliate links. Read my disclaimer for more information.
A credit score is a three-digit number used to determine how likely you are to repay your debt based upon your credit history.
Your credit score not only determines whether you qualify for a loan, but it also determines the interest rate and the credit limit you're able to obtain.
There are also instances where a credit score may be warranted outside of obtaining new lines of credit such as auto insurance premiums, apartment rentals, jobs, and new bank account creation.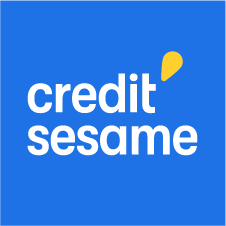 Note: Your credit score is updated monthly once your lenders report any payments, defaults account closures, utilization, etc.
Most of the top lenders use the FICO model to make their decisions, but there are a variety of other models out there, including a Vantage model that is used by most free monitoring services.
Credit scores are determined by several factors, including:
Payment history
Credit usage
Credit age
Account mix
Credit inquiries
If your credit score has taken a dive and you're wondering how to raise it, read on to learn the steps you can take to improve your credit score by 100 points in a year without using a credit repair agency.
Know your credit score
Most people don't know their credit score until they need it i.e. apply for a loan for a house or car or opening a new credit card.
Don't be one of those people.
The first step of improving your credit score is to know what your current credit score is.
Luckily there are a variety of online tools and apps that you can use to monitor your scores, such as Credit Karma or Credit Sesame. These are free resources to help you learn where you currently stand. You'll have access to your score anywhere and at any time you want to see it.
Review your credit report
When you get your score, you will also have access to information detailing which factors are affecting your scores the most. These risk facts will help you understand exactly where you need to focus your attention and the changes you need to make to start improving your score.
Some factors are more important than others such as payment history and credit utilization ratios. Together they make up about 60% of your total score.
Pay your bills on time monthly
One of the highest contributing factors of your credit score is payment history, which accounts for about 30% of your total score.
When a lender reviews your credit report, they want to know that you are reliable and pay your bills on time. That's because your past payment performance is considered a good prediction of how you'll pay your bills in the future.
Making payments on time every month will have a positive impact on your credit score. Late payments, collection accounts, foreclosures, and bankruptcies can all negatively impact your score. It's best to avoid any of these from happening, but if they do occur it's important to recognize this negative remark and learn how to take care of it immediately.
If you're struggling to pay your bills on time or organizing your finances, budgeting can help get you on track. You'll know exactly when your bills are due and will have money allocated towards each expense.
The Ultimate Budget Toolkit
Pay off Debt and keep balances low
Your credit utilization accounts for another 30% of your score. This is the ratio between how much credit is available to you and how much of it you're using. Lenders compare the two to determine your risk level.
A low credit utilization tells lenders you have not maxed out your cards and you know how to manage your credit well. High credit utilization is a huge risk for lenders, so it's best to keep this number as low as possible. In the single digits, as close to zero as possible, it is recommended.
Take some time to add up how much total debt you currently owe and create a plan to pay off as soon as possible.
How I paid off $18,000 in credit card debt in 18 months
Don't close your oldest accounts
Credit age makes up 15% of your total score. Lenders like to see a longer average age of accounts to know you have a long history with credit. That's why it's important to keep you unused accounts open if they aren't costing you any annual fees.
Closing an account may increase your credit utilization even if you owe the same amount. Having fewer accounts open may lower your credit age and make your credit score go down.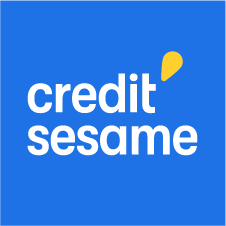 Avoid establishing new lines of credit
Having a good mix of credit is great for showing lenders how dynamic your credit history is, but don't open new accounts to do. This strategy won't improve your score.
Unnecessary credit can harm your score from creating too many credit inquires to tempting you to overspend and accumulate additional debt. However, new lines of credit may help increase your utilization, but inquires can last up to two years on your credit report and may negatively impact your score.
Report any inaccuracies
While reviewing your credit report, be sure to check for any inaccuracies. If you notice an account was added but isn't yours, or that there is a late payment reported that's false, reach out to the lender so that they can research the issue and remove it if necessary as soon as possible. Incorrect information on your credit report could bring your score down drastically.
However, if you do have any late payments or collection accounts, time is the only thing that will help these fall off. Delinquencies can stay on your credit report for up to 10 years.
In the meantime, continue paying your bills on time monthly and you'll begin to see your score improve.
Wrap up
Improving your credit score takes time and hard work.
Don't fall for the trap created by credit repair agencies that offer shortcuts for a fee.
Credit scores are important to your overall financial well-being, so it's important to ensure to keep your score as good as possible.
Follow the steps mentioned above and you'll be well on your way to improving your score.
What steps have you taken to improve your credit score?